Best Expressions Photography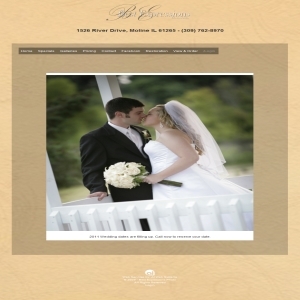 Best Expressions has teamed up with Hart to Hart Productions to offer DJ services. Hart to Hart provides mobile DJ Services to the Quad Cities of Iowa and Illinois and surrounding area.
Not impressed
, 04-23-2012 03:16PM
By: Carissa O
I used Best Expressions for my wedding photography. I got married over 6 months ago, and I just now received my photo album. They require you to pay in advance, which I completely understand, but I don't think there is much motivation to finish projects since they already had their money. I sent in my first payment early (before the due date they had given me), and I got a call saying that they needed my first payment. Someone wasn't keeping track of payments received even though my check had been cashed. The pictures were decent enough, but I had to pay them extra to show up a 1/2 hour early to get pictures of myself and my groom getting dressed and ready. I think it was around 200+ for an extra 1/2 hour. There are no pictures of my husband getting ready. In the weeks and months following our wedding, I had to continuously e-mail them to check on things because I wasn't receiving any updates on things. As far as my photo album, when I inquired when it would be available to view and approve online, the response I got was "Oh, no one e-mailed you? It's ready to review..." Finally, about two-three weeks after I had approved the final draft of the album (after they incorrectly changed a page 2-3 times), I e-mailed again inquiring when the album would be in since I hadn't heard anything. The response I got was that it had been there in the office for awhile, and I could come pick it up. Again, I failed to have any sort of communication unless I initiated it. The whole experience has been very frustrating. I paid them a lot of money and was very disappointed. I would not recommend using them for your wedding.
Quad Cities Weddings Featured Specials