D Smith Films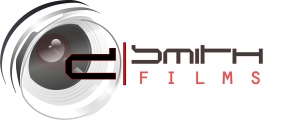 CINEMATOGRAPHY
Through the power of professional cinematography, editing, and visual effects you will have your wedding story play out as a memorable movie that you will want watch again and again.
***Exceptional!
, 12-04-2012 03:21PM
By: Mrs. Drake
From the first moment I talked to Darrin I knew he was the one I was going to choose. As if his videos wern't proof enough of his talent, he was great to work with. He listened to everything that I wanted, and it turned out even better than I could have imaged! It captured the feelings and emotions, brings us right back to the day we got married. He really made us feel special. Thanks so much Charlet Cinema!!
J
, 12-03-2012 01:54AM
By: Sarah
We had our wedding in the Quad cities and had a few videoographers to choose from, Darrin's work does not even compare to the other local videographers in the area or even in the state, he is so artistic and has such an eye, he made our wedding day look like it was a movie. Everyone who saw the highlight video said they wanted more and watched it more then once! Some even said they cried. He was so professional, and his prices are very reasonable. I recommend him to everyone!!
Amazing work!
, 06-20-2012 04:19PM
By: Sarah
I wouldn't have chosen anyone else to do my wedding video, It couldn't have been any better! Everyone raves about it! Darrin was very nice and professional, and the prices are very reasonable for the talent he has. I recommend Charlet Cinema to everyone!!
Quad Cities Weddings Featured Specials