Lauren and Chris Seibel Photography/ Videography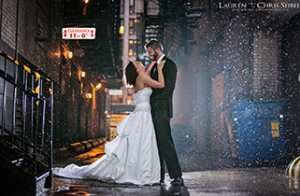 From the Illinois Quad Cities to Chicago. Get the best of both worlds. Two wedding photographers to document your amazing day! Lauren & Chris work together to capture and preserve the moments and emotions surrounding you as you declare before your friends and family your love and promise to one another

As a small boutique wedding studio we do have limited availability and popular dates every year book quickly so I encourage you to inquire as soon as possible. We look forward to hearing from you.

Feel free to call or text us at anytime!

Chris: 312.448.3568
Lauren: 708.969.2668
Tried and True!
, 10-12-2014 08:35PM
By: Jagoda
When my fiancé and I were looking to find a photographer for our engagement pictures and our wedding day, it was a headache. I couldn't believe how unbelievably expensive and overpriced every single place I called was! Let alone the packages were horrible, any additional item you wanted had to be an extra charge!

But one day, my matron of honor was working with Lauren and Chris on a model shoot and she heard me vent how irratated I was. She told me to call the couple and check them out. Their work was amazing she said. Well long story short, I gave Chris a call, we set up an appointment, and the day after my fiancé and I decided Chris and Lauren were our choice!

We set our engagement pictures up in May, had the most beautiful shoot! Our friends are raving about how gorgeous the pictures are!! & we absolutely cannot wait for our wedding- to see the amazing work this couple will do! Plus, my fiance and I have some amazing friends out of this deal as well now!

You won't go wrong picking Lauren and Chris, hands down best photographers in the Chicagoland area!!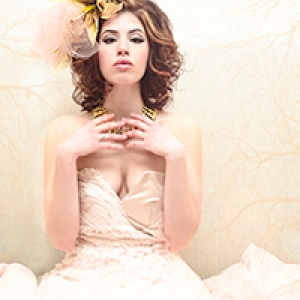 BEST COUPLE PHOTOGRAPHY TEAM EVER!
, 10-11-2014 02:59PM
By: Chris
I fell in love with this gorgeous couple from the moment I met them! They have such a love and passion for what they do, and their work is beyond phenomenal. I never knew you could have such a personal loving relationship with a photography company! They just understood exactly what I wanted from start to finish. During the wedding they went above and beyond their job description, a million times over: From keeping everyone on time, calling the flourists, cleaning my dress and a thousands others things.

We got our photos within a couple weeks and I was simply blown away, they literally captured every little detail, including stuff I didn't even notice!

I couldn't ask for better photographers!!!!!!!

Thank you so much to you both!!!!!
Quad Cities Weddings Featured Specials