Quad City Trolley Company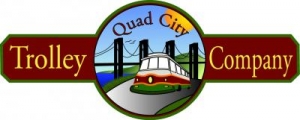 We are the original full time trolley service in the Quad City Metro area and are ready to provide our unique brand of transportation to you our valued customers.

Do you remember the first time you ever saw a trolley? Or the first time you ever took a ride on one? For me it was a very special day! I was 14 years old and on vacation with my family in San Francisco and remember it like it was yesterday. There really is just something special about a trolley that makes you stop and look and smile.

It is my sincere goal to bring to the Quad City area a unique service that will give all of those that step inside our Quad City Trolleys that same feeling that I had on that day all those years ago in San Francisco.
Quad Cities Weddings Featured Specials