Sound Entertainment Productions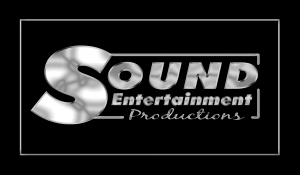 Sound Entertainment Productions has been making bridal dreams come true for over 12 years by providing outstanding wedding receptions and quality service. Giving each bride and groom the ultimate wedding gift: Memories that will last a lifetime.
Clients love the modern approach and streamlined event style that Kasey provides.
Please use the website link to learn more about Kasey, view photos and read testimonials from past clients. Or, check out Sound Entertainment Productions Facebook page to keep up on current events and announcements.
Bride
, 11-17-2012 06:52PM
By: Evanica Brown
Kasey was very professional. He had forms for us to fill out ahead of time and was able to provide all the music for our special songs that we requested as well as not playing songs that we did not want to have. He emceed the reception as well and was very fun and entertaining. Would definitely recomend him!
Bride
, 11-17-2012 06:51PM
By: Bridget Hedgecock
Sound Entertainment Productions was amazing!! I couldn't have asked for a better DJ. Kasey was extremely professional the whole entire time. He came and set up and I didn't have to worry about it at all. He did a wonderful job of keeping the reception moving in the direction it needed with the food, cake, bouquet toss. The music was amazing. He never played anything I didn't like. It flowed with the reception and he did awesome reading the guests and what mood they where in. The dancing and when it was time for him to leave, we asked him to stay another hour and he did without hesitation. I absolutly love Sound Entertainment Productions and Kasey made sure I didn't have to worry about any of that on our big day! I would recommend him to everyone!
Bride
, 11-17-2012 06:50PM
By: Kassi Johnson
Kasey was very professional in conducting his business. He was very energetic at the reception and played good songs that got people out on the floor to party!
Quad Cities Weddings Featured Specials